Custom boat name letting for your Marine Style!
Naming and establishing a crew and vesselsMarine Identityhasbeen a strong tradition for many centuries. Ceremonies from the ancient European days, to current day, are still being held around the globe with great admiration.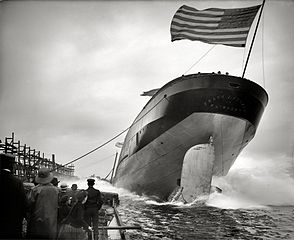 Although the creative technology has significantly changed from the times of wood scribing and/or burning to CNC vinyl lettering, the relevance remains
Legendary tradition with todays boat lettering technology.
Our team combines legendary tradition with modern day technology to create truly uniqueMarine Identities.Many people put a lot of thought and consideration into what they will name their pride and joy. In turn, weve put a lot of thought into todays best methods for visual representation. Our divine mission is breathing life into the unique names we are presented with and providing a medium for customers to proudly showcase it. If you have not yet decided on a name, feel free to visit ourboat name ideassection for some insight and inspiration.Once you have a name in mind then your project will really start to gain traction. As you will see through our creative process we will extract the necessary information by asking the right questions to narrow down the many detailed aspects for your personalized marine logo. If youd like toview some of our completed projectsplease feel free to do so and keep in mind, each and every one, went through started the same way.
If you have a marine name in mind already,take a look atourdesign processand/orget startedwith your custom lettering and personal dockside brandtoday!