Clothing or garment should have a woven or nonwoven care label attached.
The label should include fabric content, country of origin, and proper care instruction.
See guide for care label instruction and symbols below.
See care instructions text English,FrenchandSpanish.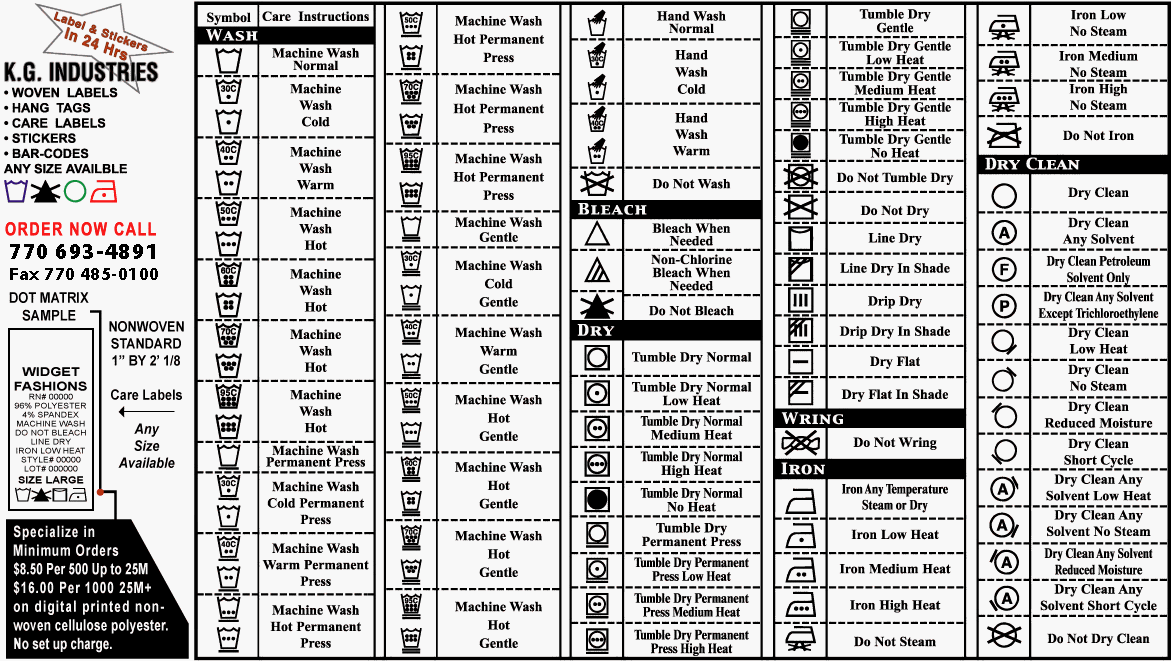 Need blank care labels or hang tags click here.
See garment care instructions inFrenchandSpanish.
Back To Main.page orBack to the top.
See thermal nylon and polyester satin labels.
See non-woven standard and dye resistant labels for computer dot matrix.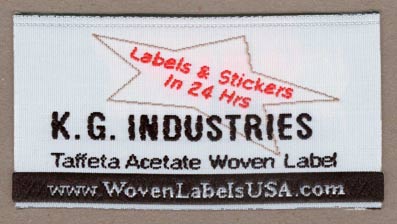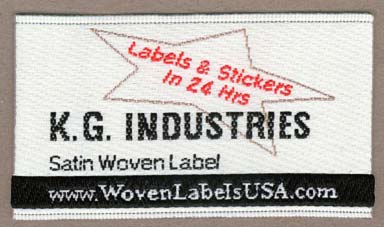 Thermal transfer care labels.GoBack to the top.
Laser care labels are not compatible with dry cleaning.
1998 KG Industries. All Rights Reserved.
PO Box 200860, South Ozone Park, NY 11420